Our Pick: 5 Best Home Charging Stations
For this article, we'll focus on reviewing some of the more well known residential charging stations on the market, since the majority of EV charging actually occurs at the home, and not at public stations on the road, in parking garages, or at a place of business. When it comes to choosing the best private, residential charging station (EVSE) for your home, there are a few things to consider:
Price
Power (Amperage)
Versatility
Style (Plug-In vs. Hardwire)
Reputability of Brand
Features (i.e. WiFi/network enabled)
And with the multitude of charging station manufacturers out there, it's easy to get lost in the details; it can get confusing when trying to choose between a good product from one that just gets the job done. To help simplify your search, we've included our review of what we believe are 5 of the better residential charging stations on the market today.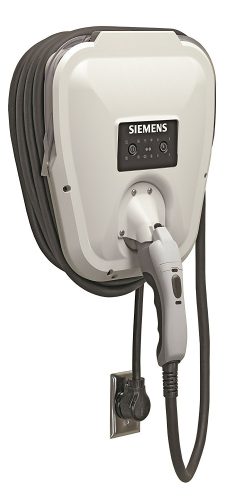 Plug-In
Level 2
20 ft charging chord
Below $500 ($480 price)
An excellent name for an excellent price, this Siemens EV charger simplifies the home charging experience with a product that's as user friendly as it is reliable. Siemens does away with the fancy add-ons with this product to bring a sleek and simple charging station that's easy to set-up (just plug it into a 240V socket) and even easier to operate.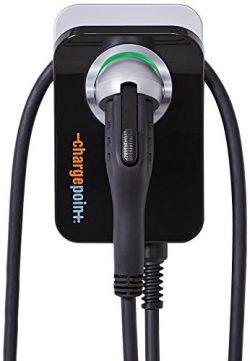 Hardwire
Level 2
18 ft charging chord.
Wi-Fi enabled
ChargePoint is the largest charging station network in the US, and their flagship level 2 Home EV charger has been one of, if not their best, selling product. If you're looking to become an EV geek, this home charger is Wi-Fi enabled (which means you can schedule charging, review charging data, and monitor charging status all via the ChargePoint app), is compatible with Nest (which can also allow you the track full home energy use), and can be voice controlled through certified Amazon Alexa products.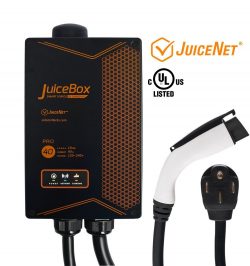 Plug-In
Level 2
24 ft charging chord
Wi-Fi enabled
eMotorWerks is a relatively new company when it comes to manufacturing EV charging stations, but they have proven themselves as reputable and innovative as all the other big names in the industry, such as ChargePoint and ClipperCreek. They are all about control to the consumer – their JuiceBox products are Wi-Fi enabled for better monitoring of charging via their app; have voice command capabilities with Amazon Alexa; and are part of their own customer rewards program (JuicePoints) which will actually pay you for charging your EV.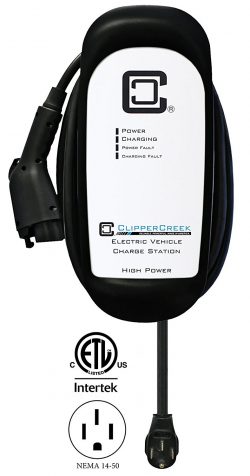 Plug-In
Level 2
25 foot charging chord
ClipperCreek offers a large variety of home charging stations – we even wrote a whole article about it. So when we were trying to choose one of their products to feature here, we went with the simple, yet powerful – the HCS-40P. This charger works well with every EV on the market. It's fast, durable, and very easy to set up (just plug in to a 240V socket, and you're good to go)- and has one of the best safety ratings among all EV hardware products on the market.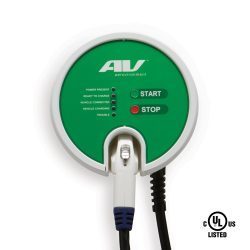 Hardwire
Level 2
25 ft charging chord
Below $600 ($549 price)
With a standard cable length, save on the price for this powerful AeroVironment level 2 charger. The simple interface makes setup and use of this charger hassle free.  AeroVironmment has been in the technology hardware business for over 40 years, and the quality of their products – and their customer service support – is second to none.
Summary Table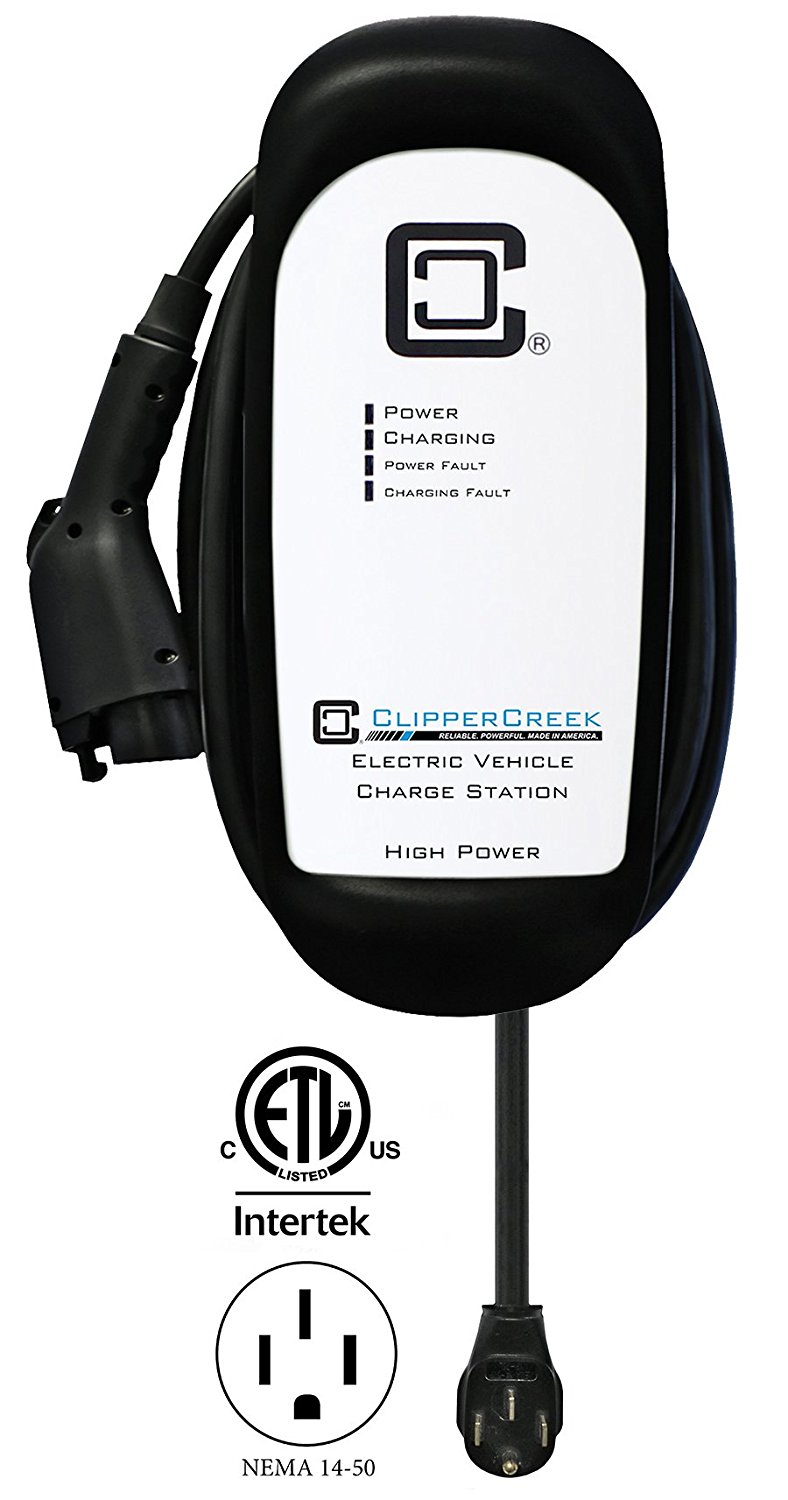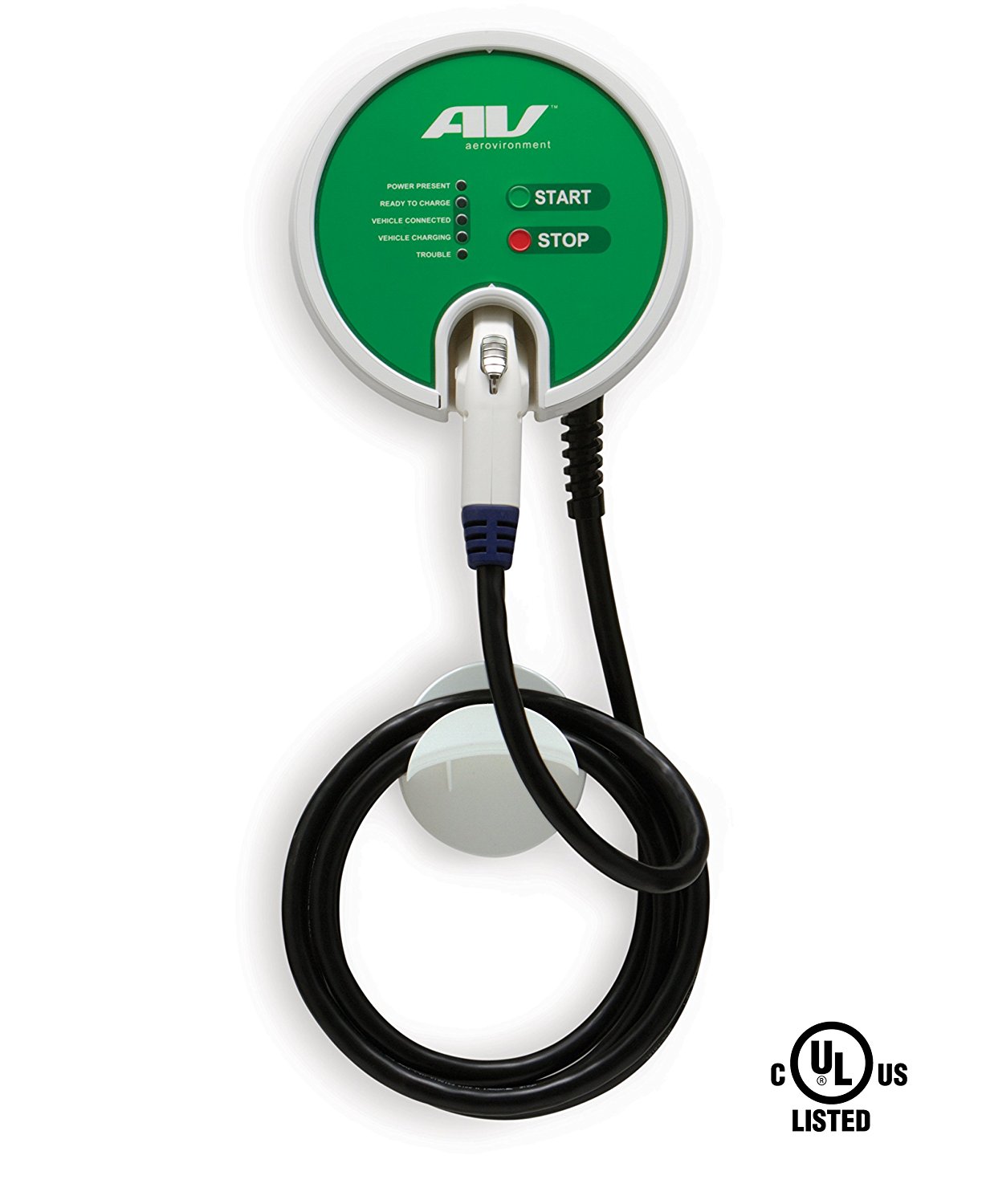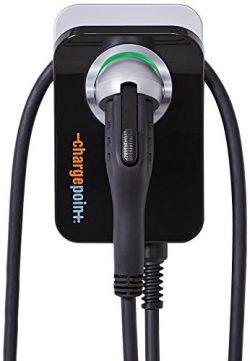 eMotorWerks JuiceBox Pro 40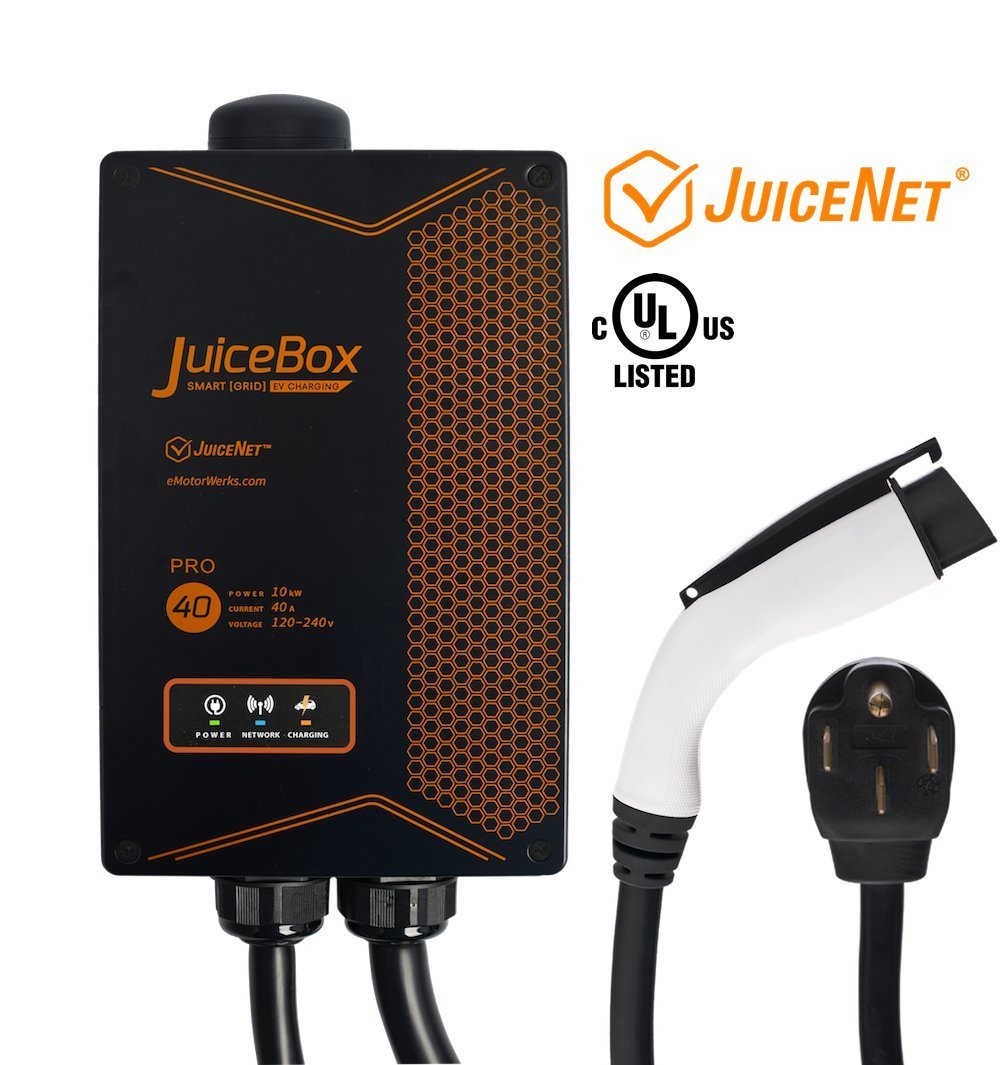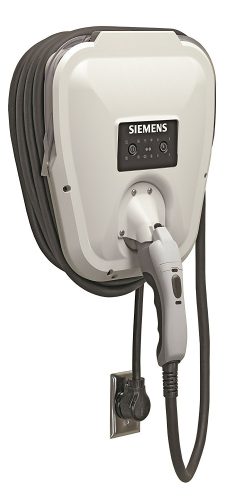 Again, its important to remember that the majority of EV charging occurs at your home – and not on the road – so choosing the right residential, private station will go a long way in ensuring you have the best means for charging to support your driving – adding one more connection to the labyrinth of the ever-growing EV infrastructure.
Be sure to check out our general guide for home EV charging and to order professional installation services when installing your new home EV station.